Out of the Hat
A downloadable game for Windows and macOS
This is a very early demo of Out of the Hat, it may contain bugs and glitches and it does not represent the quality level of the final product.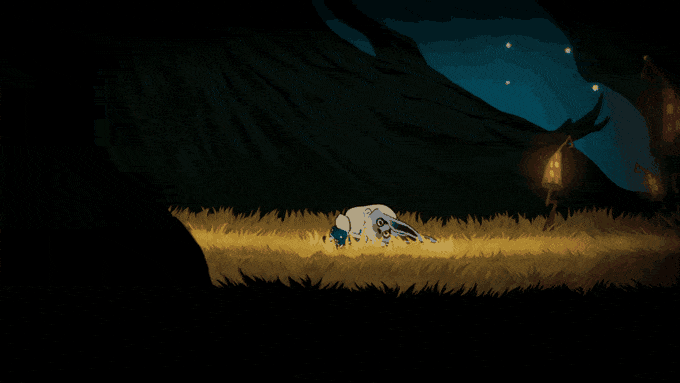 Out of The Hat is a puzzle platformer where you will be thrown in a bizarre world inspired by the masters of the uncanny, including Tim Burton, Terry Gilliam, HP Lovecraft and many more.
You will follow the adventures of a little girl, forced to work for a maleficent magician in an old circus full of mysteries. You will face the dangers of the woods and other unusual places, but also experience the magic that this adventure brings with it.
Just like with magic, nothing is what it seems: the world you will explore hides one big secret and going deeper and deeper in this adventure you will realise that something does not add up. Magic has changed this world, almost as if it had been shaped by someone's fears.
A journey inspired by fairy tales and archetypal nightmares, where you will rise from dark events or succumb to them; where you will have to face your monsters if you hope to overcome them.


Out of The Hat was born out of the question: Can we make a game where we don't simply tell a story, but actually have the player experience the story through the game mechanics? Our answer was to create a character with no particular skills or powers: as you play, you will be as powerless and frightened as a little girl lost in the woods. The magical hat you stole the Magician before you fled the Circus will become your best ally - by throwing it and teleporting out of it you will have a chance of escaping the many bizarre creatures who populate the woods and the other areas in the game. Becoming a skillful trickster is your only hope of survival.

The nature of the world you will explore is also one of the core elements of the game as its flora and fauna are more than that: fears and feelings shaped these places and, if you survive, you might discover who did it and why.
| | |
| --- | --- |
| Status | Prototype |
| Platforms | Windows, macOS |
| Rating | |
| Author | Not A Number |
| Genre | Platformer, Adventure, Puzzle |
| Tags | 2D, Atmospheric, Fantasy, Horror, mind-bending, Puzzle-Platformer, Singleplayer, Unity |